FEEL GOOD. LOOK GREAT. LIVE WELL.
Krimuldas novads, Krimuldas pag., "Jaunzāģeri"
About us
Place, where people blend with nature.
Camping "Jaunzāģeri" is located on the bank of the river Gauja, in the Gauja National Park, which preserves unforgettable natural landscapes, fantastic sunrises and sunsets, nature conservation plants and rare birds. You can find all this with us if you watch, search and listen! See you in New Sawmills!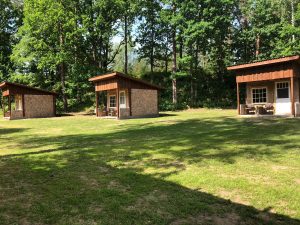 House
Feel nature while sleeping in eco houses! We offer three cottages for our vacationers, so that the peace of the night is full of dreams.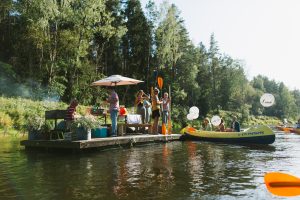 Rafts
"Floating Island" is an unusual raft – especially durable, modern and built for those who value comfort on the water. We also offer rubber rafts for your adventure.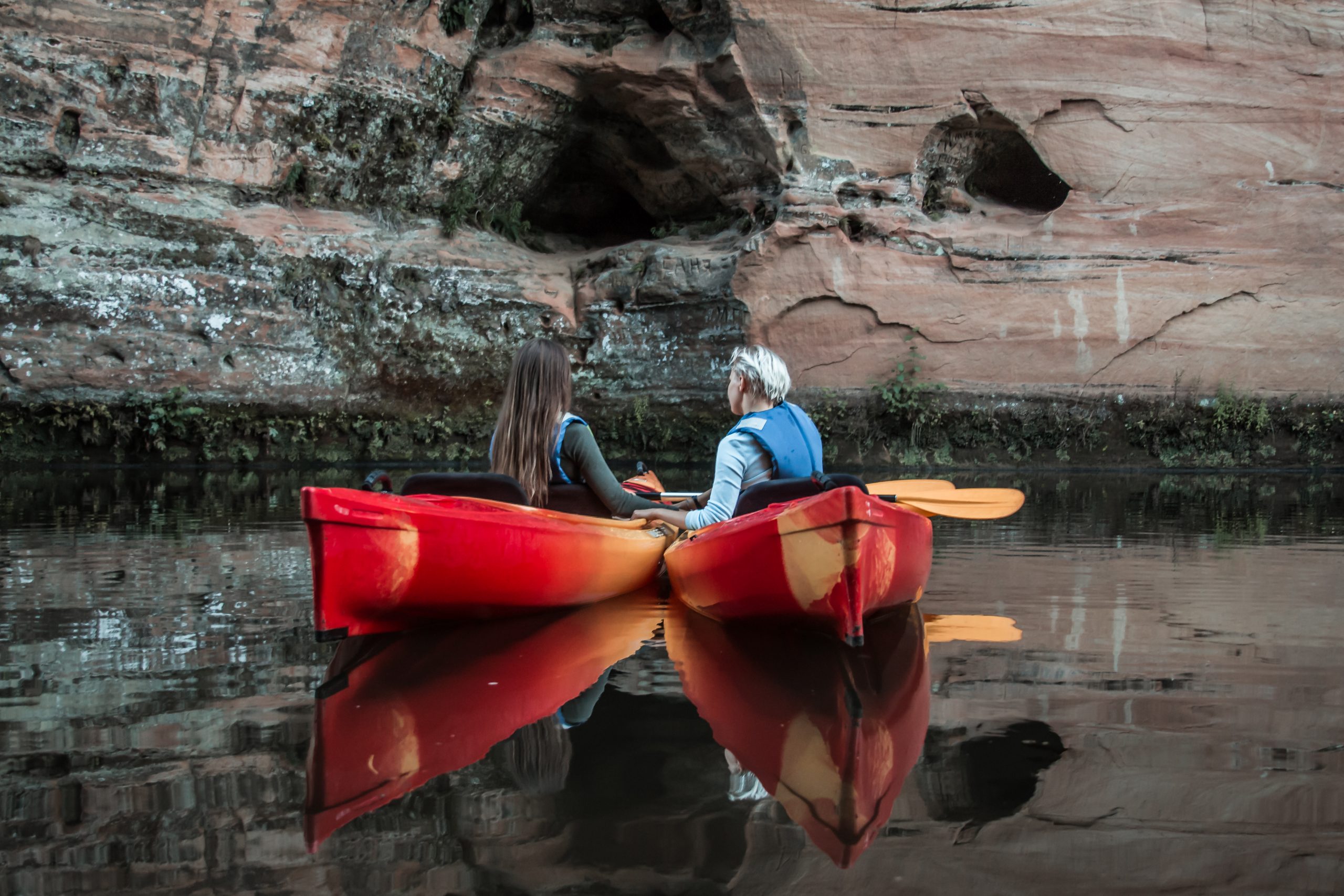 Boats
Relaxing boating or a laughing rest with friends – we will organize the joy of boating on the Gauja or Brasla!
Sauna
You don't need much to be happy. Just understand yourself a bit, and from time to time get out of the daily world.
Camping
Camping Jaunzāģeri is a landscaped area on the bank of the river Gauja, Krimulda region, Gauja National Park.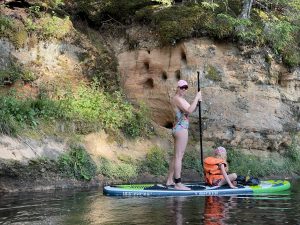 SUP Boards
Rides with Sup Board on the river are a particularly fun event for everyone – beginner or professional. Check your balance and let the current carry you forward!
Kolosāla vieta! Iesaku! Ērts izvietojums! Viss ļoti tīrs, gultas veļa pat labāk un smukāk nekā dažas viesnīcas. Ļoti laipna un atsaucīga saimniece! Mēs labprāt tur atgriezīsimies!!! 🙂
Saprotoša un draudzīga saimniece, viss ir pārdomāts un atbilda mūsu vajadzībām
Ļoti skaisti…tur var izbaudīt dabu. Sēdēt vakarā un vērot upi. Viss ir tīrs un pārdomāts. Arī bērnam patika,var izskrieties un interese apskatīt visu. Saimniece ļoti patīkama. Var just,ka ir svarīgi,lai apmeklētāji justos pēc iespējas labāk.
Ērta gulēšana bungalo, fantastiska melnā pirtiņa, atsaucīgs un laipns personāls. Visas pilsētas ērtības mežā.
No booking.com atsauksmēm
We are placed near the river Gauja
Find lycopodia in the area
Prepare dinner on the grill
Silent camping (music until 23.00)
Turaida and Sigulda 15 km away
Organizes unforgettable events for family and friends
Extensive opportunities for water activities
Guaranteed romance and untouched nature
place, where people blend with nature.
Jaunzageri